FRETS.COM Field Trip
---
Page 4 of 4

These days, we're all concerned with the eventual need for neck resetting on acoustic guitars. C.Fox guitars have a bolt-on mortise neck joint to facilitate removal while maintaining strong neck to body integrity: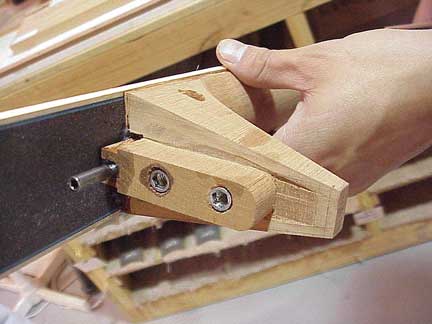 Jon fits up a neck for us: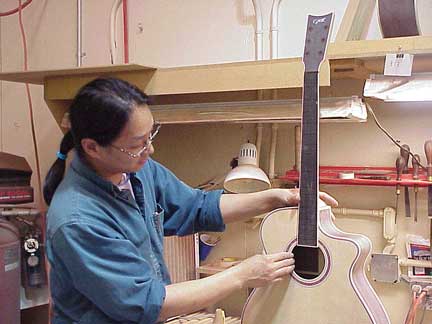 Here's our old friend, Fred Campbell:


He's the man responsible for appling the flawless nitrocelluose lacquer finish on all the C.Fox guitars.



Speaking of which, here's a bunch of them drying in a special climate controlled room:




Another glass enclosed room houses the buffing operation:

The bridge is the last part to be glued on: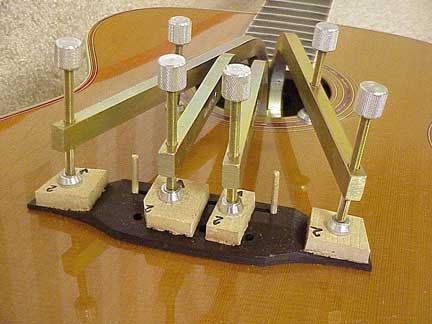 Final assembly and setup is the fun part: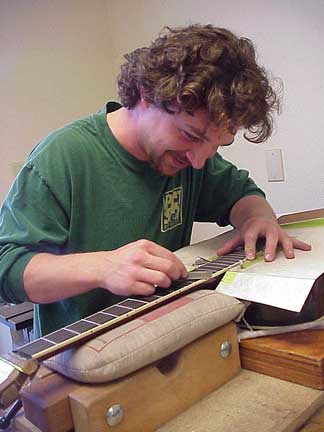 After all, the next operation is to play it!

.