FRETS.COM Field Trip
---
Page 1 of 2
A trip to Healdsburg, California, and
Tom Ribbecke's Shop
© Frank Ford, 10/6/98; Photos by FF, 10/5/98


Situated in California's wine country, Healdsburg is a "notoriously" beautiful small town. With vineyards all around, there's no shortage of wonderful views, like the view from the back door of Tom's shop: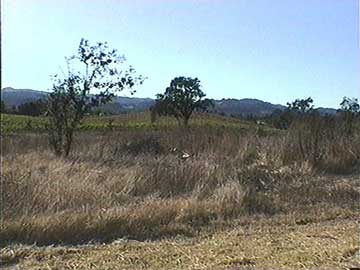 Pretty cool, eh?


Speaking of back doors, I'll just turn around and look at Tom's:


This small barn shaped building houses one of the country's finest archtop guitar builders. Tom has built an enviable reputation as an individual craftsman and maker of superb archtop acoustic guitars.




Inside, his shop is very well laid out and neatly organized: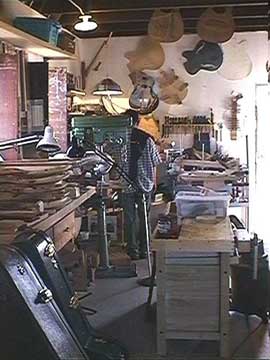 Here's the classic shot of guitar sides in the mold: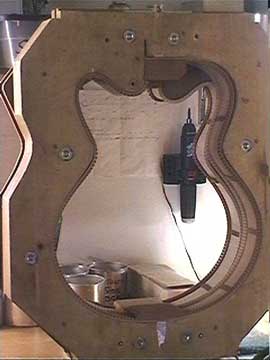 Tom explains that his building techniques are really quite simple, relying on hand work, "feel" and expertise rather than lots of jigs and fixtures.

Simple, indeed! All you have to do is practice for a couple of decades until you
get the hang of it. . .

1
2