It's Gryphon's Famous
Free Pick Machine!
Frank Ford, 3/23/98; Photos by FF, 3/23/98

Yes, it's true!
Gryphon is your source for really fresh flatpicks - and they're free!
Many years ago the Kork Grip Pick Company of Oakland, California, went out of business.

Standing proudly in the main showroom of Gryphon Stringed Instruments is one of the last remnants of that old pick factory. It's a foot operated press which neatly punches out single flatpicks with a loud clank of cast iron, steel and wood.

Stop in sometime and make yourself a pick!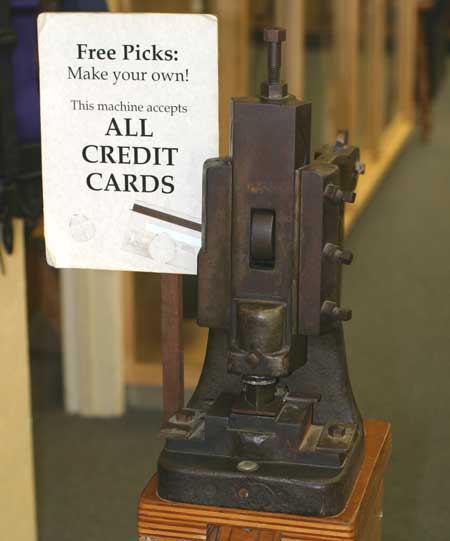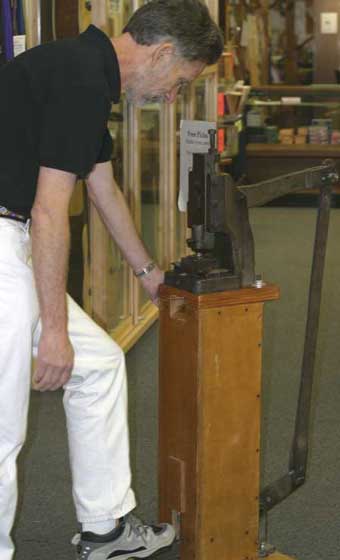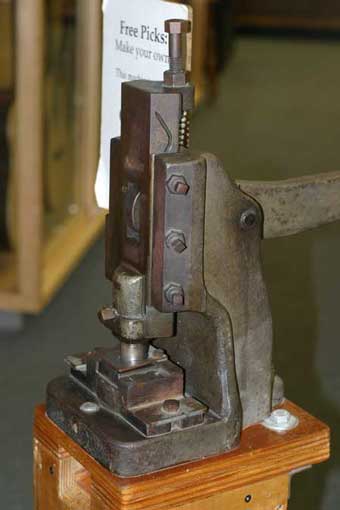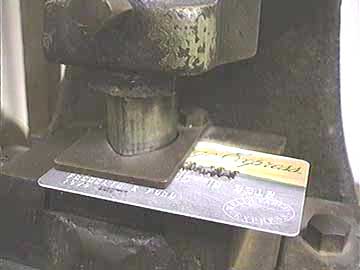 More Photos of Gryphon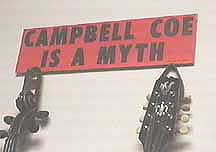 You're a Bay Area old timer if. . .
you remember this bumper sticker


Visit GRYPHON