It's a "guy thing"
The Infamous "Key Crack"
© Frank Ford, 6/26/98; Photos by FF, 6/25/98




Sorry, guys, but this one is on us.


You know that big lump in the pocket we get from carrying around a bunch of keys, change, Chapstick, pocket knife, picks, etc.?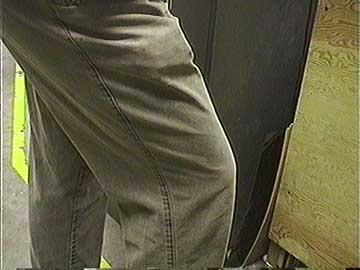 Well, if you're not real careful, you can press the treble side of your guitar pretty hard right onto that lump when you sit and play guitar. Sometimes, you may even lean on the guitar, right?


Here's what you get, in that flat area of the side where it goes across your leg: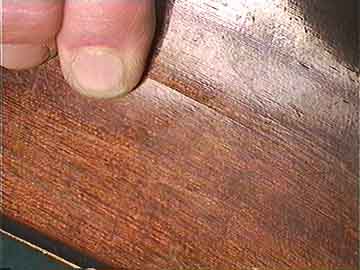 Notice that it's a VERY tight crack that looks kind of like a crease. It's especially easy to see in reflected light as I press lightly on it.
Big guitars, like the Martin D-18 or D-16 with solid mahogany sides are particularly vulnerable to this crack. Mahogany splits easily, and is not as strong as maple or rosewood, for example.

I'm frequently asked, "Do you think this crack goes all the way through?"

The answer is, "Yes, it always does when the crack looks like the crease above, even if there's no separation visible from the outside."


When the side is pushed inward a crack forms, and the inside surface is spread open, and always looks quite obviously cracked when viewed from the inside, like this: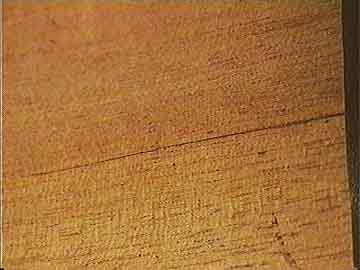 Yes, I think this kind of crack should be repaired and reinforced. In fact, it would be cool if manufacturers would reinforce this area from the beginning. . .





Back to Index Page